Let's find out what microplastics are and why wool is the green solution for sportswear!
Microplastics are fragments of fibers and small plastic particles less than a millimeter in size, created mainly due to the huge industrial production of plastics. To date, it is estimated that every year more than 2 million tons of these microplastics are released into the world's oceans. 
These particles, which are often ingested by marine fauna given their small size, have even come to modify the food chain so much that, according to recent studies by Ispra (Higher Institute for Environmental Protection and Research) it has been shown that about 15-20% of the marine species that end up on our tables contain microplastics. 
The textile sector is one of the main culprits for microplastic pollution: between 200 thousand and 500 thousand tons every year are produced during the entire life cycle of the sector.  According to the research "Microplastic pollution from textile consumption in Europe" by the European Environment Agency (EEA), the textile sector produces about 8% of European microplastics and between 16% and 35% worldwide.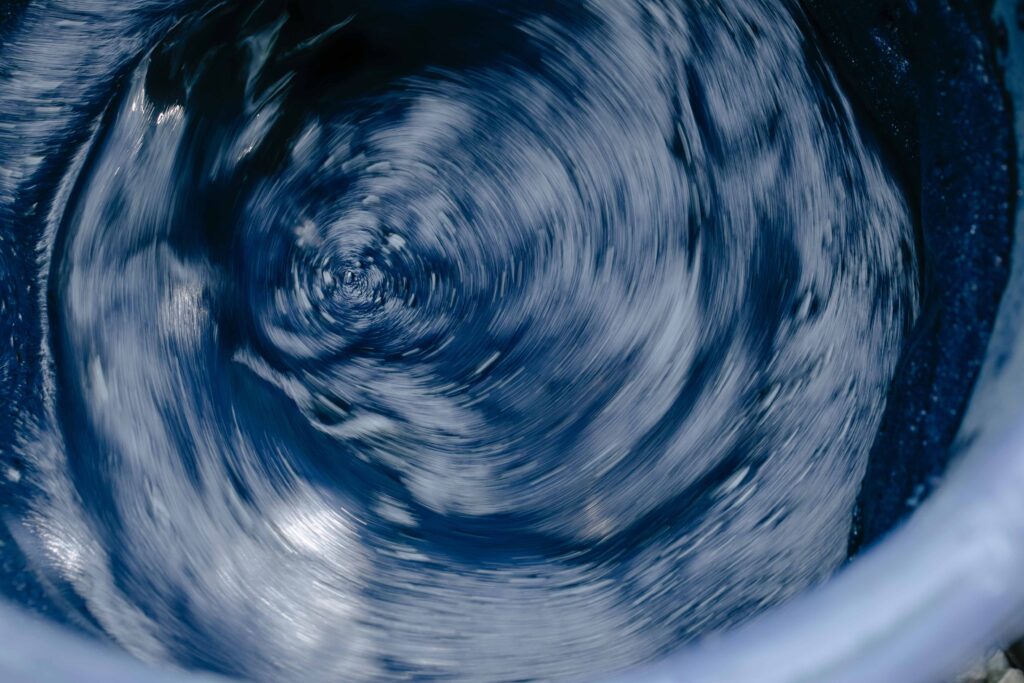 The more we wash garments containing synthetic fibers, the more microplastics we release into the sea and into the environment.  
This is one of the reasons why it is recommended to increase the use of natural fibers and non-synthetic materials, such as wool, in the world textile markets, to lower the pollution by microplastics thanks to its natural biodegradability as well as requiring less frequent washing and at lower temperatures. 
According to some studies, wool garments have great potential to reduce the environmental effects of everyday use of clothing, compared to other fibers, natural and not.  
These products can in fact be used longer, reducing the number of washing cycles, thanks to their natural repellency to dirt and the possibility of sanitizing them also by aeration, sun exposure and brushing. In addition, wool washing programs have lower temperatures and shorter cycles, therefore, the energy consumption is much lower than other materials/fibers.  
The average washing temperature of a wool t-shirt is significantly lower (about 30%) than that of a cotton t-shirt and the frequency of washing is different: a wool t-shirt is often washed every 6/10 days compared to 2/5 of the cotton one and even less for those in synthetic material. This, thanks to the better resistance to dirt and the ability of wool to be breathable and odorless even after various uses.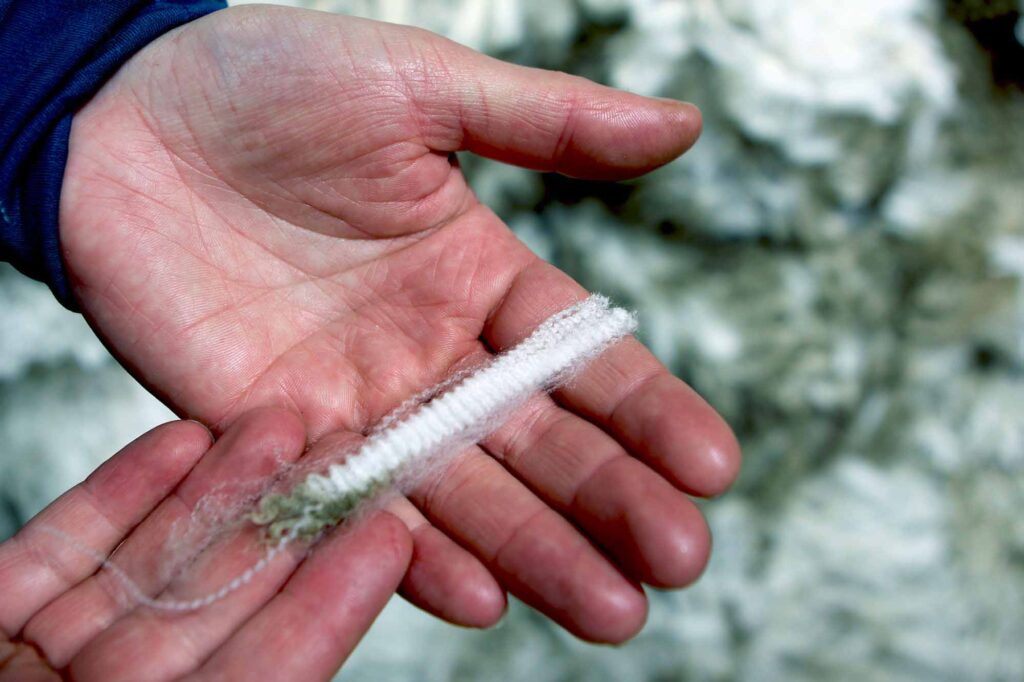 In fact, it is estimated that a wool t-shirt allows you to potentially have an annual saving of almost 100 cycles of washing in the washing machine compared to a cotton t-shirt or even more in polyester. 
Each one of us with our own choices becomes responsible for the future of the environment we live in.
Companies as well as individuals can have a significant impact and everyone's commitment can be the turning point for a more sustainable future and to reduce pollution. 
For these reasons buying a Rewoolution garment means helping to protect the environment and future generations. Rewoolution products are in fact made of pure Merino Wool, 100% natural, renewable and biodegradable. To produce our garments, we only use ethical wools from New Zealand, with ZQ certification, obtained through sustainable production. Moreover, once discarded, wool garments, thanks to their biodegradability, return as part of the natural cycle of decomposition.  
To conclude, we would like to provide you with some tips for buying, using and washing garments in order to minimize microplastic emissions: 
Prefer clothes made of natural fibers and non-synthetic materials, such as wool which is biodegradable and with a low impact of microplastics in the environment;

 
Consider the wool garment also for its characteristics in terms of durability, recyclability and care with lower environmental impact;

 

Take advantage of the natural property of wool garments to resist dirt, to optimize washing, thus reducing the number and consumption of water and energy compared to garments in other natural and synthetic fibers;

 

Wash the garments only if strictly necessary, using little detergent and choosing a low temperature cycle; 

 

Wash synthetic garments in special washing bags that retain a part of the dispersed microplastics.