With its spectacular scenery and a view that sweeps from Lake Garda to the Ledro Valley, including the Valle dei Laghi and Trento, Monte Bondone, in Trentino, grants us countless paths not only for a pleasant day's trekking, but also for lovers of two wheels!
Autumn has arrived: cooler temperatures and splendid colours in the forests remind us of one thing: the best season for mountain biking has begun! Whether you prefer long, technical climbs or beautiful, peaceful descents, we have selected some routes along the slopes of Monte Bondone that might be just right for you. Its location will give you the opportunity to stay close to Trento, without having to drive for too many hours, but above all it will allow you to admire some of the most beautiful views in the region thanks to its rich network of trails.
Departing from Cadine, this route will allow you to discover all the beauties of this mountain on the side facing Trento and to admire, of course, the magnificent views of the Adige Valley. The length is 29.92 km, while the difference in altitude is 1200m, so if you are not very fit we recommend an e-bike. From the centre of the village, take the via del Capitello and then continue on the SP85 towards Sopramonte and then follow a new path towards the Santuario di S.Anna. After many kilometres and a lot of effort you will arrive at Viote, where you will find the signs for Malga Malghet.
With a spectacular view of the Dolomites, this ring-route will not only train you, but also provide you with excellent views and interesting spots for small breaks and picnics. It is 16.1 km long with a difference in altitude of 350 m, so we recommend it also to families. Starting from Vason, head towards the Viote, a small natural plateau where you can also find a small biotope with many animals. Once you have arrived, follow the signs for the "Giro delle Viote", which will allow you to walk along the entire path without having to worry particularly about getting lost or making a wrong turn.
Side Trail Trento - Monte Bondone
For more "extreme" mountain biking, we have selected this trail that starts right at the base of the mountain. The Side Trail Trento is the most complete way to discover this mountain. Starting from Ponte S. Lorenzo, in Trento, the length of this trail is remarkable: 42 km, while the positive height difference is 1530m. The indications to follow are also very simple, from the start you will find indications towards Malga Brig and once you are there you can continue towards Viote, after a lot of effort and ascent, you will find again a ring path that will bring you back to the valley passing by Malga Albi and the village of Aldeno, with a wonderful view on the whole valley.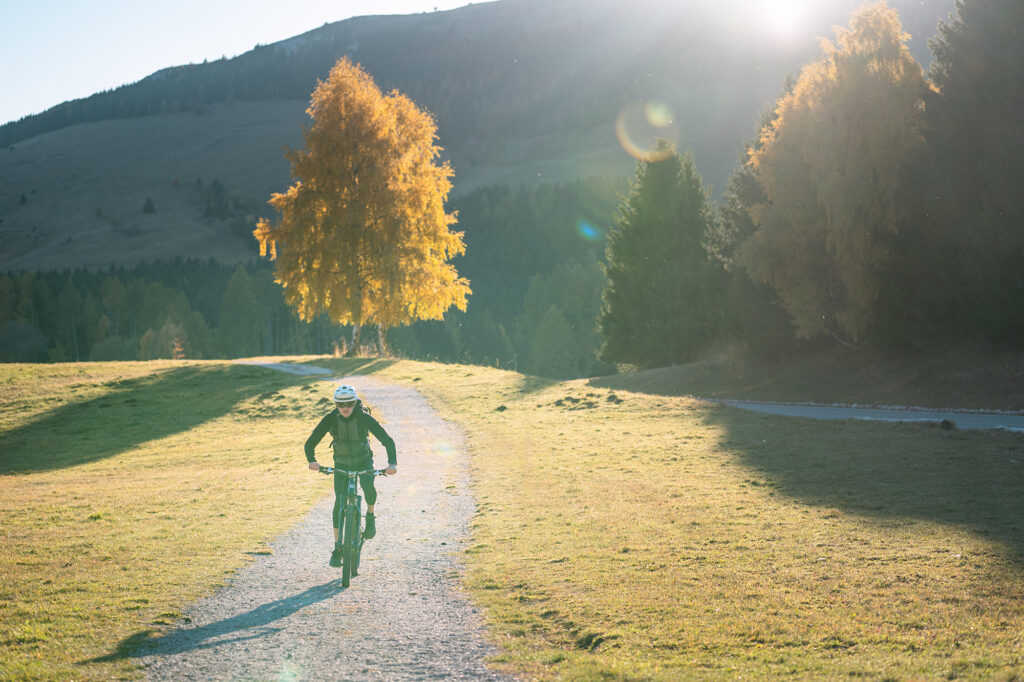 Whether you are trained or not, this mountain is full of novelties and new trails that are gradually being prepared and renewed to provide fun for both experts and families with a desire for adventure.