Rewoolution, owned by Reda Group, is created through the application of ZQ Merino wool to technical and athleisure garments. This provides them with the unique properties of wool such as: softness, resistance, thermoregulation, and breathability. For our first piece in the 'All about sustainable Wool' column, we wanted to take you back to the origin of this precious raw material.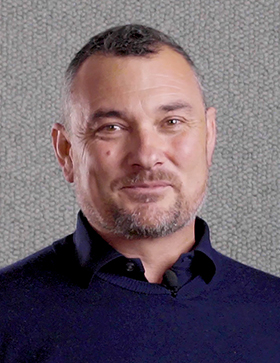 We sat down with Dave Maslen, the General Manager of Markets and Sustainability at the New Zealand Merino Company (NZM).
Founded in 1996 by merino growers, NZM now represents farmers from all over the world who respect the highest environmental and social responsibility standards.
What does ethical wool mean?
"Ethical wool means wool has been produced in a way that aligns to heightened standards with regards to animal welfare, environmental integrity and social responsibility."
How did you start your work with wool and growers?
Dave has an innate passion for the environment, at university he studied Environmental Sciences and this passion ultimately lead him to his position at NZM. "I started my work with growers back in 2006 when I was lucky enough to start this job with NZM. NZM had already been working for growers for about 10 years, the whole focus of the business was about trying to connect growers with brands to enable long term partnerships that were sustainable for both the brands and the growers." Dave joined the team at a crucial moment with the launch of the ZQ. "ZQ is about providing ethical wool recognising the exceptional work growers are doing on the farms every day and enabling the wool to flow through the pipeline to consumers that want to align their values to corporate, animal welfare and social responsibility."
How has The New Zealand Merino Company changed over the years?
"In 2006, The New Zealand Merino Company founded ZQ an on farm accreditation platform, since then we have continuously increased the standards, year after year, to ensure our growers have the highest standards in animal welfare, social and environmental responsibility."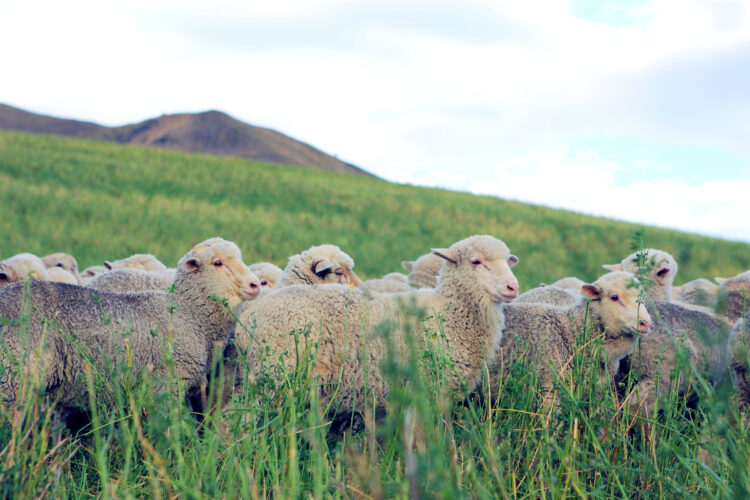 What drove The New Zealand Merino Company to develop ZQRX after ZQ?
ZQRX was launched by NZM to recognise and scientifically track the work done by farmers who have decided to actively engage in regenerative agriculture, and who's sustainability efforts go beyond what is required to comply with ZQ. "ZQRX is a framework that enables us to accurately benchmark growers current performance across 15 key performance indicators with regards to environmental activity, social responsibility and animal welfare, and to see how they are improving their system over time. ZQRX uses science and data to substantiate growers efforts in areas such as reduction of carbon emissions, improvement of water quality, working conditions, animal welfare and wellbeing standards."
How has your partnership with Reda developed through the years?
"Reda is an incredibly important partner, not only for NZM, but also to all the growers that supply them. When we partner with brands and supply chains, we tend to partner with those that share a very deep philosophical alignment to us.  That alignment is very much around relationships, trust, integrity, sustainability and doing what is right, not only for consumers but also for growers. This is something that is very true with Reda and it's very true with us, so it was a natural fit. [..] Our businesses share very similar DNA with regards to what makes us special. The people, the partnership, trust, integrity and continuous striving for innovation, quality and for doing what is right for the planet and for the people."
What is the The New Zealand Merino Company's relationship with Growers?
"NZM has a deep relationship with growers, representing approximately 75% of the Merino wool produced in NZ, these relationships go back in many cases two and a half decades. We have a team of Area Managers that work with growers directly, we feel part of the same team [..] this is a very unique proposition for a supply chain or for a brand, in that it enables communication directly to the growers that are supplying the fibre. [..]"
What will be the next innovation in the wool world that will provide further sustainability improvements?
"I think the next innovation that will drive sustainability will be the concept of hyper-transparency and developing tools that we can give consumers and brands absolute visibility and clarity about exactly where the wool comes from, and also how the wool is produced. [..] I think it is hugely exciting and enables consumers to become a lot more involved in the value chain of the products that they purchase and in so doing they will be able to make far more responsible and sustainable choices about what they purchase and start to see best practice to be applied through the supply chain as well."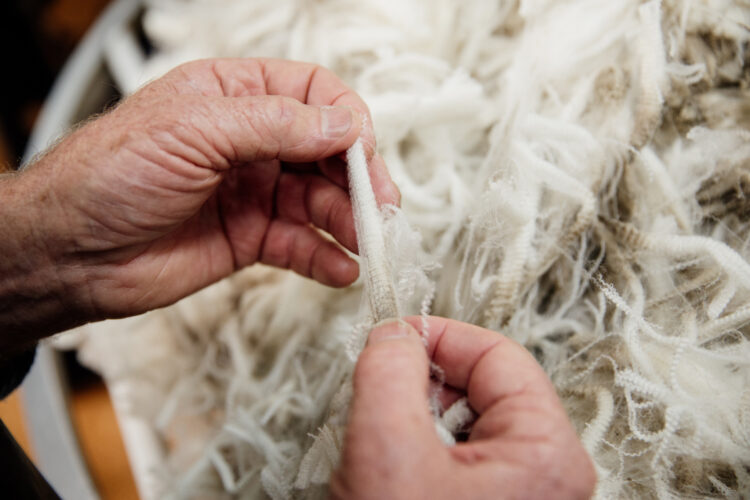 How can a fashion brand start its own journey into sustainability with NZ Merino?
"First of all asking questions about their value chain. Do they know where their raw materials come from? Do they know who the suppliers are? Do they have visibility and transparency of their pipeline?"
"In most cases they probably won't. My recommendation is to partner with a supply chain partner that they trust.[..]"
What are your thoughts about Rewoolution?
"Rewoolution as a brand has always been part of the ZQ program. All the wool that is part of Rewoolution is ZQ certified, so comes from farmers that belong to the world best standards and are also part of the ZQRX platform. For me, Rewoolution represents a leadership position, being a leader is always very challenging, but Rewoolution is providing I guess a blue print for many others to leverage and also something to learn from."
Do you believe that there is an increased awareness for customers on the clothes they wear?
"We see significant consumer demand towards a greater understanding of the impact that the fashion industry, has on the planet. [..] The curiosity that has been demonstrated by consumers is only going to grow and for me that's the huge opportunity and something that is extremely important because consumers are the ones to drive positive change for the fashion industry globally. They are the ones to hold brands to account, requiring brands to use more sustainable materials and asking for best practice to be applied on the farmers that produce the wool, and on the supply chain who convert those fibres into ethical products."
Discover the full interview in the video!