Poire is a rocky outcrop located just below the top of Mont Blanc. Seen from below, it has the unmistakable shape of a pear. The Brenva side of Mont Blanc is the wildest and most rugged. In size, it has nothing to envy of the most renowned walls of the Himalayas. Some of the most skilled climbers of all time have ventured to scale this wall.
The idea of skiing from the top of Mont Blanc came to me when I was looking at the mountain from the balcony of my house. After years of observation and evaluation, I identified a possible itinerary. From the top of Mont Blanc of Courmayeur, it descends almost vertically between the Poire and the very steep rock spurs of the nearby Aiguille Blanche up to the Brenva glacier, 1,500 meters in altitude.
The descent is unparalleled in technical difficulties, exposure to objective dangers and total altitude change.
On Monday, 25 May 2020 at the top of Mont Blanc, the temperature is around -15°C with up to 30 km/hr wind gusts from the west.
Descending towards Mont Blanc of Courmayeur (4.748m), the slopes are initially gentle. Continuing, however, things immediately become serious and, after leaving the first serac on the left, a steep channel, fortunately covered in snow, allows access to the left serac of the Poire.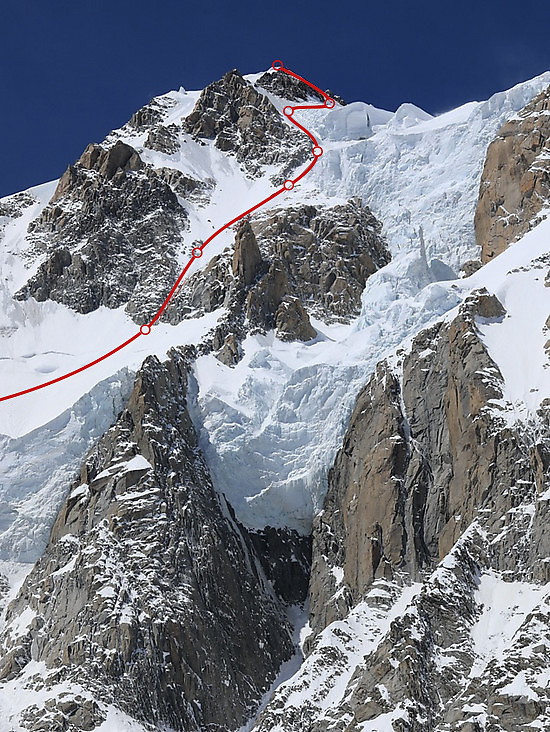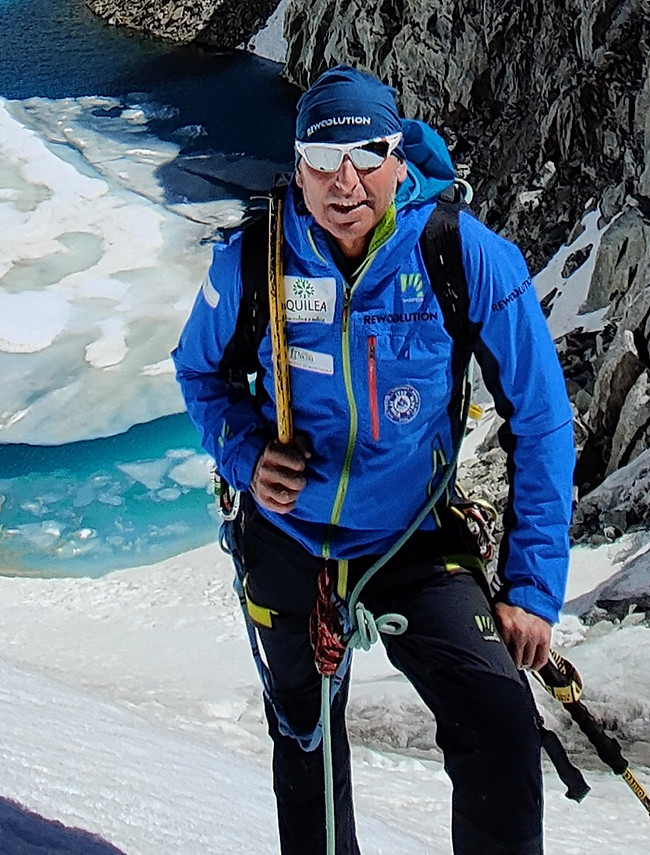 Looking up at this part of Mont Blanc from the bottom of the valley gives the impression that the environment up there is majestic, but actually, being there is truly impressive. The ice of the serac is at least 300 meters thick. Here, I feel small and insignificant: a 10-story building of ice could collapse at any moment and sweep me away.
After the first serac, there is no possibility of escape, you must descend or climb back upstream. It is no longer possible to exit laterally from that huge funnel of ice and vertical rocks.
It took three double ropes (120m) to pass the part below the serac that was completely free of snow. Next came a narrow tongue of snow barely wide enough for my skis led me to the base of the Pilier d'Angle, a change of 1500 meters in altitude.