In recent years, one of the sports that has experienced exponential growth in the outdoor world is mountain running, also known as Trail Running. From the most passionate road runners to newco-mers from the world of athletics, this discipline has conquered many people in a short time but, although this sport is similar to the clas-sic race, it is necessary to prepare and take the necessary precau-tions before jumping headlong into it.
Get a good pair of mountain running shoes, a healthy dose of energy and the desire to run in unspoiled nature and you al-ready have three of the fundamental elements to fully appreciate a day of trail running.
But let's get more specifically because, although the fundamentals of this sport are your breath and your desire to work hard, there are many details to take into account and technical equipment that you will have to bring with you.
First of all the shoes. Which ones to buy? Which ones to take with you and on what occasions? When choosing a trail shoe you have to start with your own features, starting with weight, experience gai-ned and running technique. The general rules? The more you weight, the more cushioning you will need. The less weight, the more you can focus on lightweight and flexibility. Do you have an efficient pace or not? If the answer is yes, you will be looking for a responsive shoe with limited drop. If not, you will need a more struc-tured shoe that stabilizes the stride.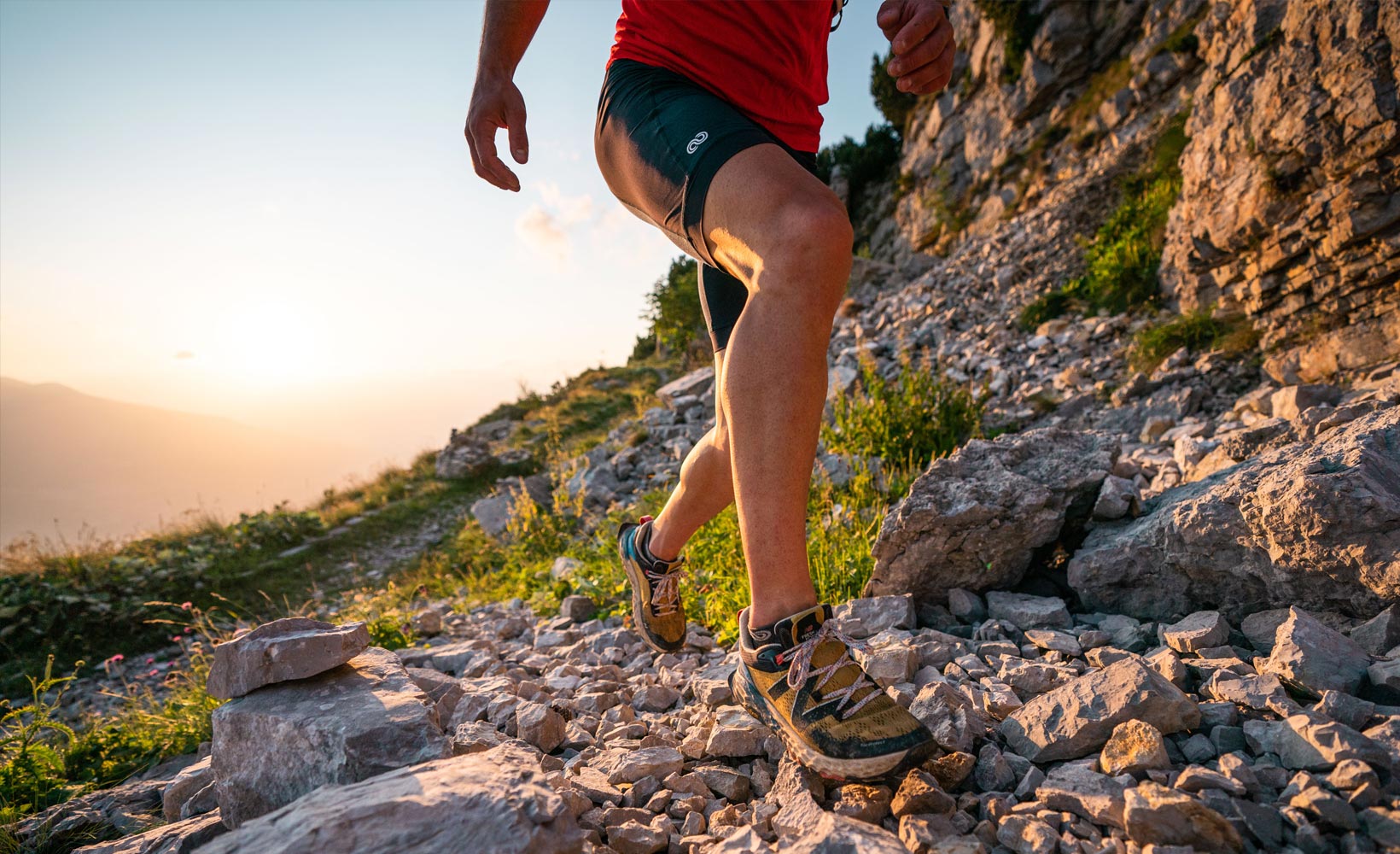 Depending on the temperatures at which you will run you will have to evaluate the suitable clothing. A base layer is the bare mini-mum, followed by a pair of short or long pants depending on the season. Whether it is hot or cold, one of the best materials to take into consideration is Merino wool, a 100% natural fiber, which thanks to its high absorbency and quick drying power will provide you with excellent freshness and resistance to changes of tempera-ture during the entire run
It will then be necessary to evaluate the type of trail and the length that will be covered daily. Will you run less or more than 10km? On what kind of terrain? Rock, mud or grass? These are all assess-ments you will need to make before choosing your shoes.
Another essential accessory to take with you and which will also help you with all the other technical equipment, is a specific back-pack for trail running. There are many models and of various sizes ranging from 2 to 12 liters. Depending on what and how many things you bring you will have to evaluate which capacity to opt for.
Trail running, in all its forms, requires proper hydration, so the first object to take with you will be a flask or a water bottle. While the flasks are quicker to fill, perhaps at a refreshment point, the water bottle is easier to use while running, so consider the situations in which you will use them. Another question to ask is: what to drink? Water remains the most common choice, but mineral salts or energy drinks can also be added to keep vitamins and electrolytes stable in the body.
Food, as well as hydration, must always be carried with you, especially on days when many kilometers and a difference in altitude await you. Bars, gels or simply solid food are essential in trail run-ning. There are numerous versions of bars on the market, from ve-gan ones to those with a high intake of proteins or carbohydrates. Gels are an excellent solution that can restore your energy in a short time and are practical to keep in your backpack. The impor-tant thing, considering the effort that this sport requires, is to always bring something to eat.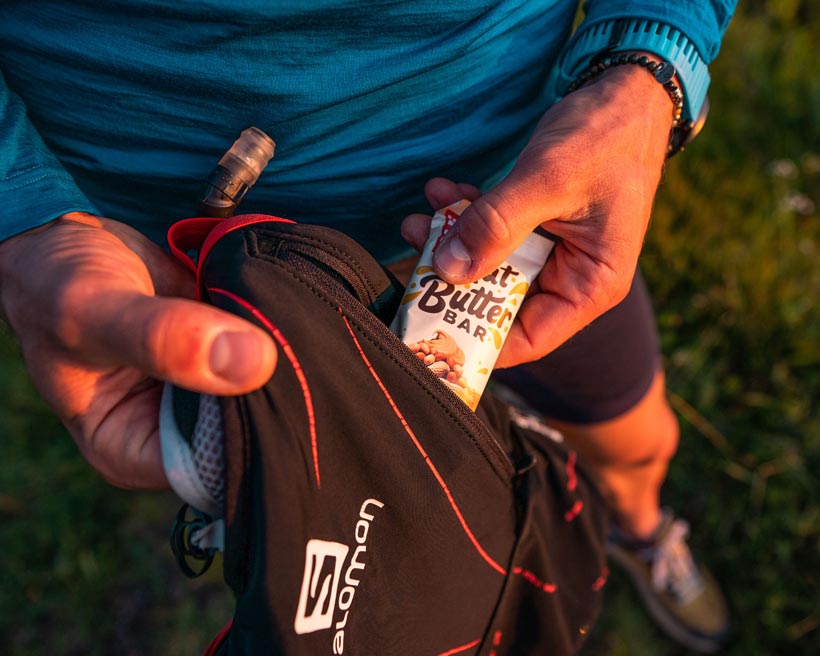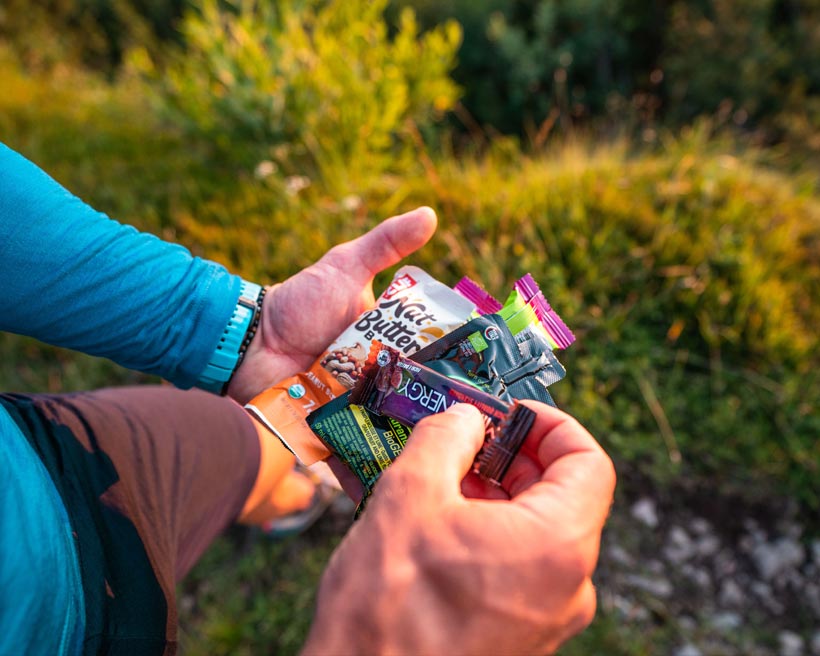 Tommy Long Sleeve T-Shir
For colder days the Tommy T-Shirt can be the best choice! With its slim fit and er-gonomic cut, combined with the 100% Reda Active technical fabric, it will allow you total movement even in the most extreme conditions and will be able to give you a feeling of continuous warmth and breathability
Hofn Shorts
From trail running to road running, the solution to always stay comfortable and dry. Thanks to the slim fit and the soft Reda Active Pure Merino fabric, these shorts will be your choice for all days of running. In addition, thanks to the practical zipped back pocket, you can always carry a bar or gel with you.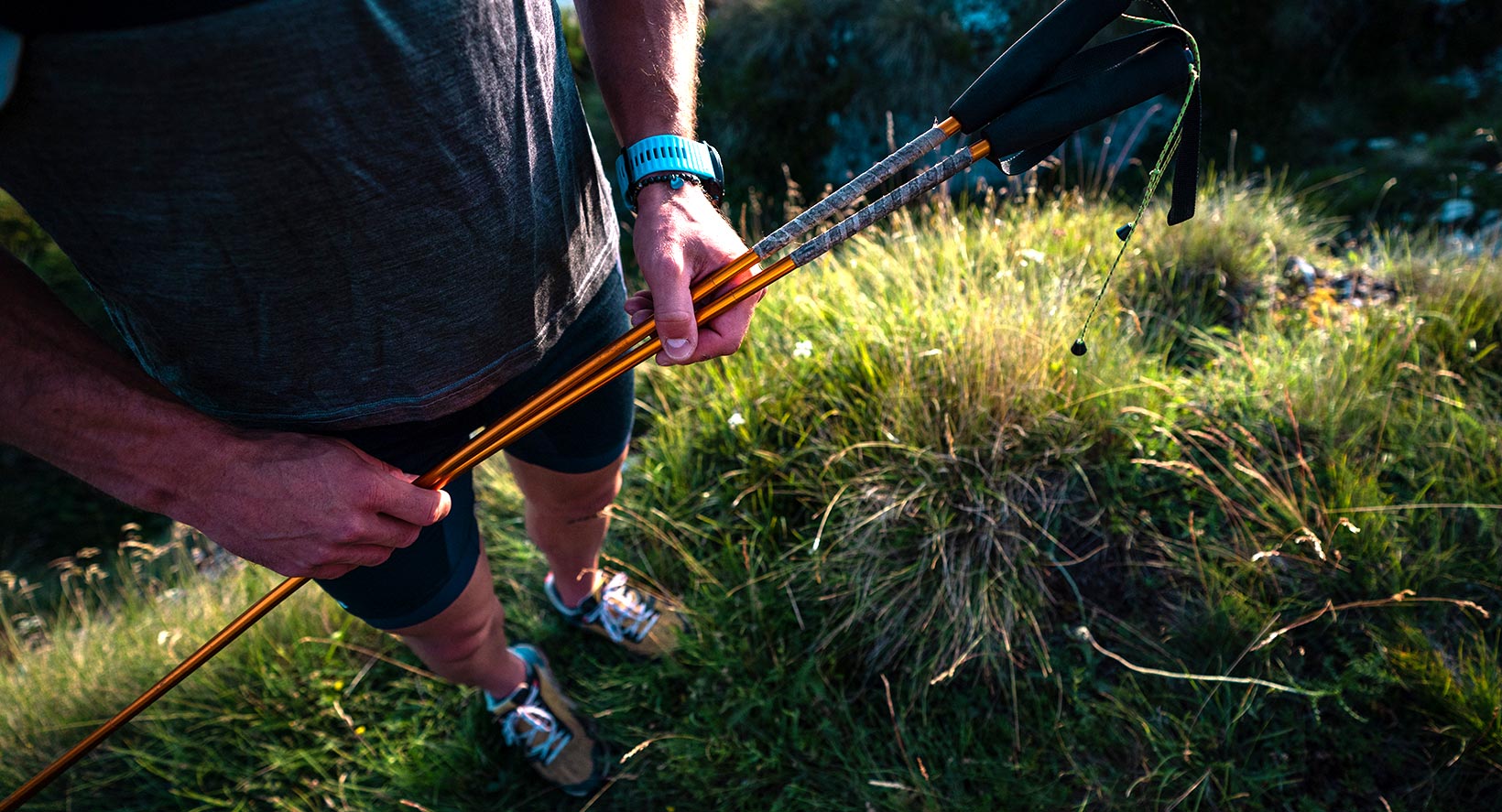 One object that many would have seen in trail races are poles. Essential for saving energy and excellent as a support downhill, they can even protect you from accidents on pebbly or unstable ground. We advise you to learn how to use them to the fullest and always have them with you. When buying them, especially take into consid-eration their weight and strength, but also the way in which they can be folded and the comfort of the knobs.
There are many other technical gears that can be evaluated for a mountain run, but these are the essentials to always carry with you, whether you are tackling a 10km run close to home, or an 80km race in the most inaccessible mountains
Rigel Sleeveless Shirt
For the breaks between one workout and the next or maybe for when you have fini-shed a run, the Rigel Midlayer Vest, with the Reda Active Merino Punto Roma fa-bric, will allow you to keep warm. The front pockets and the ultralight anti-drop ny-lon cover are excellent companions in all situations